Swindon In Wiltshire: A Visitor's Guide
Home to one of Britain's scariest junctions and several household names, Swindon has many claims to fame.
Having become a bustling hub of fashion and entertainment since its humble beginnings as a market town, Swindon has a vast history and was mentioned in the Domesday Book.
The Largest Town In Wiltshire Located Just 10 Minutes (3 Miles) From The White Hart
After a busy day exploring the many sights of Swindon, pay us a visit at The White Hart to try some of our award-winning Butcombe beer and our delicious food offering, before resting your head in one of our boutique bedrooms.
History Of Swindon
Built in close proximity to what is now known as Swindon Hill, the origin of Swindon can be traced back to pre-historic times (though it first became populated during Saxon times).
Originally known as Swine Dun or "Pig Hill", Swindon remained as a small settlement until it started to expand at the beginning of the 19th century.
When the Great Western Railway reached Royal Wootton Bassett in December 1840, a new "town" was built to accommodate the workers who had moved from other areas of the country. Swindon's population had increased from just over 1,000 in 1801, to more than 15,000 by 1881.
As the admiration for the market town grew, so did its population. Further industrial investment in the area followed, and in the 2011 census, Swindon's population was recorded at more than 200,000.
What To See In Swindon
With an ever-increasing population comes an ever-increasing need to entertain people.
Swindon is arguably most famous nowadays for being home to Swindon Designer Outlet, though it does have plenty of options for the whole family.
The Steam Museum Of The Great Western Railway allows visitors to learn about the impact that the GWR has had on Swindon, while the Richard Jefferies Museum celebrates the work of the great writer and the Museum of Computing displays a wonderful collection of early technology.
If it is fun for all the family that you are looking for, head straight for Roves Farm or Butterfly World & Farm Park. Nature walks, goat brushing and tractor rides are all on offer at Roves Park, while butterflies (obviously!), fish ponds and tropical flowers are all waiting to be discovered at Butterfly World & Farm Park.
If it is music, comedy, dance or drama that you are after, Wyvern Theatre has you covered. With a host of domestic and touring productions, all tastes are catered for at this 635 seat arena.
Swindon Designer Outlet
Since it opened in 1997, Swindon Designer Outlet has become one of the most popular destinations in Swindon and the surrounding areas.
Located within close proximity to the M4 motorway, Swindon Designer Outlet boasts more than 100 retail stores and numerous food, drink and entertainment establishments.
Attracting more than a million visitors every year, Swindon Designer Outlet is housed in Grade II listed buildings that were once home to the Great Western Railway works and is one of the largest covered designer outlets in the whole of Europe.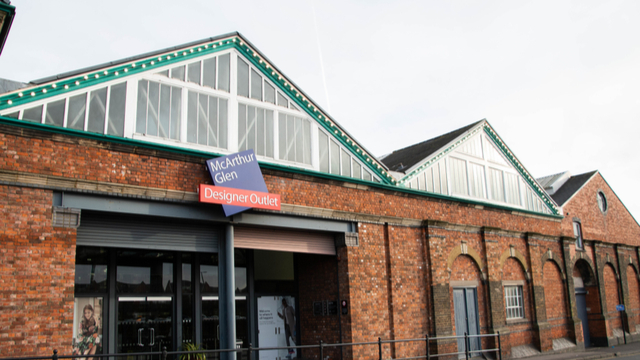 Coate Water Country Park
Coate Water Country Park is a nature reserve and area of scientific interest, offering activities for the whole family.
The model railway, pitch & putt, endless walks and fishing should keep everyone entertained, and there is an on-site cafe for those that feel thirsty or peckish.
Having first opened in 1822, Coate Park has been entertaining generations of "Swindonians" for 200 years.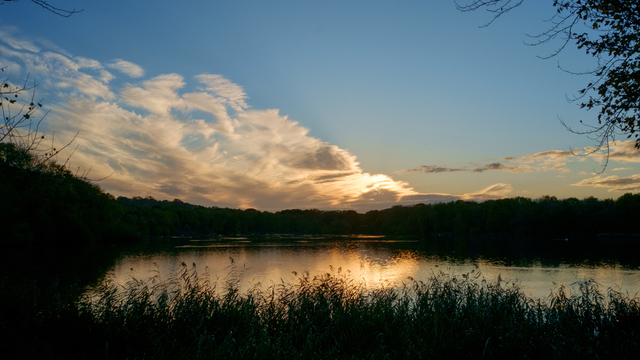 Swindon On The Big Screen
With creator Ian Fleming hailing from nearby Sevenhampton, it seems only right that Swindon has featured in the movies of James Bond.
Its first appearance came in the 1985 blockbuster, A View To A Kill, where Roger Moore was filmed alongside Sir Godfrey Tibbett in the Renault building.
Some years passed before 007 visited Wiltshire again, this time it was Pierce Brosnan who was shooting scenes at the Motorola factory in Swindon.
Markets In And Around Swindon
The residents of Swindon are spoilt for choice when it comes to markets, with several daily, weekly and monthly fairs being held in and around the town.
Lotmead Farm Store leads the way for availability, opening 7 days a week to sell their meat, dairy and vegetable produce, while Swindon Farmers Market (Sunday), Swindon Country Market (Friday) and Highworth Market (Saturday) all congregate weekly.
Wanborough Farmers Market and Royal Wootton Bassett Farmers Market operate on the 3rd Saturday and 4th Saturday of the month respectively to offer cut flowers, freshly baked bread and cakes and other local produce.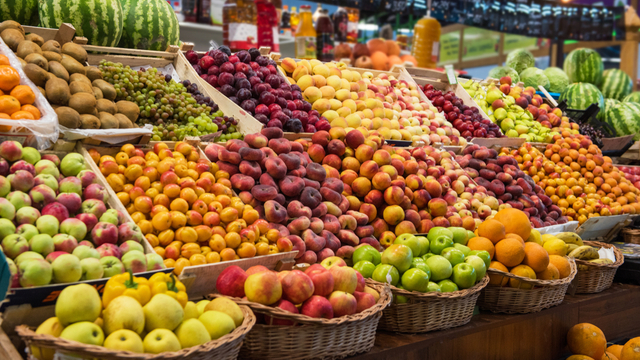 Directions To The White Hart From Swindon
Located in the heart of picturesque Wroughton, The White Hart is a beautiful Grade II-listed thatched 19th-century Wiltshire pub offering delicious food, award-winning Butcombe beer and comfortable rooms.
To reach The White Hart from Brunel North Car Park in Swindon town centre, you must head north-east on Villett Street towards Catherine Street before turning left onto Faringdon Road. At the roundabout, take the 1st exit onto Westcott Place (B4289) and then, at the next roundabout, take the 3rd exit onto Wootton Bassett Road (A3102).
Turn left onto Redposts Drive and keep left as it merges into Peglars Way. Take the 3rd exit at the roundabout onto Mill Lane and then turn left onto Wharf Road (B4005).
Finally, turn right onto High Street and The White Hart will be on your left.