Bottling & Kegging
Our multi-million pound, state-of-the-art bottling, kegging and distribution depot at Polden opened in November 2017. Contained within the 50,000 sq ft facility we have a brand new kegging and bottling facility which has been producing our high quality keg and bottled products since June 2018. With a capability to produce over 100,000 bottles per week, we now bottle for a number of fellow breweries alongside our own Butcombe and Liberation lines.
Distribution
Our transport, warehouse and telesales teams consist of a total of 32 staff. The operations team work on a 24-hour ordering cycle with a 14.30pm cut off time for orders to be placed.
Our fleet cover an ever-growing delivery area from Dartmoor in the West, all along the South coast into Weymouth, and up as far as Oxford and Hereford in the North. We deliver up to 500 customer orders each week, and pride ourselves on our flexibility and willingness to go the extra mile whenever required.
Not only do we deliver our own beers, but we also act as a fully composite wholesaler to our free trade customers. Whatever you're after, be it a tailor-made wine offering, a range of spirits, or even a suitable selection of soft drinks, Butcombe can deliver.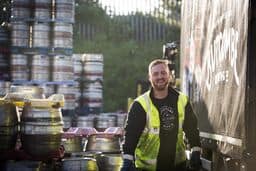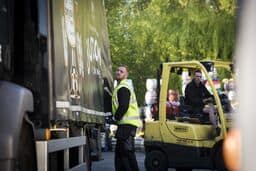 Get in touch
Please feel free to drop into our depot in Bridgwater for a chat, or just call us on 01934 863963 or email orders@butcombe.com for more information.
Address: Butcombe Depot, Bridgwater Business Estate, Bridgwater TA6 4AW