Why run a pub?
Be your own boss
Taking on a tenancy means that you benefit from all the support we offer to our pubs but you get to use your passion and individuality to add your own flair to the place. You have the opportunity to be your own boss, partner with us and be at the heart of the local community. 
We are looking for people who want to take a tenancy and put their mark on it and are up for the challenge of running a pub. The right attitude is important to us so the perfect tenant would be ready to use their passion for amazing customer experience to secure their place in the community.
If you are interested in running a pub, we have some of the most beautiful in the South West including Somerset, Bristol, Wiltshire, Bath, Dorset and Gloucestershire. We continue to invest in all of our pubs, in the past year we have worked closely with our tenants to adapt and build new outdoor spaces just in time for restrictions to allow outdoor guests.
Why us?
As a Butcombe tenant you will benefit from our buying power as well as tapping into our all round specialist help and advice. We have a dedicated portal filled with valuable resources, contacts, and news for our tenants to use and the team are always on hand for a chat.
We all share a passion of creating warm, hospitable pubs. Every last one of them is individually unique and proud to pull a pint of our famous beer. We get the greatest buzz from seeing customers enjoying the food and drink we've made and served with love.
We have our own award winning brewery in Wrington, Bristol producing over 250,000 pints a week. Ranging from our gold medal winning Original cask ale to our Bohemia craft lager and Gold medal winning Goram IPA.
Our passion for great beer extends to our passion for great pubs. Located across the South and South West of England, Butcombe Pubs & Inns are an independent, eclectic bunch with a focus on award-winning food and drink, and creating truly memorable experiences. We're very proud of our eclectic mix of properties, which most recently won award for Best Premium Food Offering, Best Managed Pub Company and Best Accommodation operator at the coveted 2022 Publican Awards.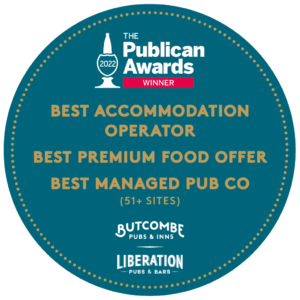 The Pub Governing Body is the organisation responsible for promoting the advancement and improvement of tenant relationships in the licensed retail sector. The PGB achieves this through the publication of Codes of Practice which set the minimum standard for landlords and enhances their business relationship with tenants and lessees subject to a contractual purchasing obligation.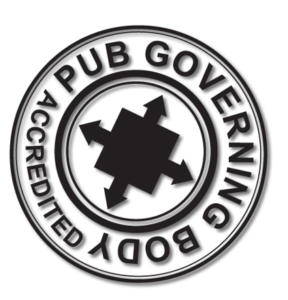 BII's Licencee of the Year Awrds
As a Butcombe tenant, you will be a member of the British Institute of Innkeeping (BII), so we can ensure you have the right support from not just us but our other partners. As well as offering contract builders, expert helplines and printable guides, the BII also run the Licensee of the Year Awards (LOYA). This prestigious award is something we want to encourage our tenants to aim for and actively support them through the application process.
In 2022 our partners Rumit and Tosh at The White Horse, Buckover successfully made it through to the LOYA Finals which were held at the BII Summer Event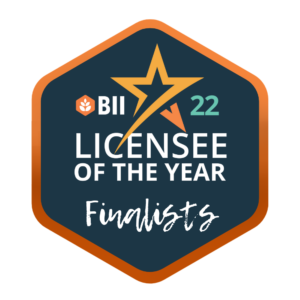 Everything we do is from the heart
Does the idea of working in one of the most vibrant industries in the UK appeal to you? Do you love the idea of being your own boss but having the support of a trusted partner?
At Butcombe we're always on the lookout for driven, forward thinking and passionate people to join our team. If you have ideas a plenty, heaps of enthusiasm, and a solid understanding of the UK market, it could be the start of a fantastic partnership.
Ongoing Support
We have a team of friendly, approachable professionals to assist and guide you through your journey as a Butcombe tenant. This team has the know-how in all areas of the business so any queries you have can and will be answered, and if they don't know the answer they will find it for you!
Your operations manager is the first point of contact of our support teams. As experts in their business and with a wealth of industry knowledge the are there to support and mentor you to ensure your business is a success. Whatever your needs are, just a quick call or a face to face business meeting; they bring enthusiasm and advice to help you on a day to day basis.
Training
Training is at the heart of every successful business and as we've continued to invest in our estate, we've also continued to invest in our tenanted businesses.
Our online learning management system allows you and your teams grow and develop.
We are a Centre for Excellence in Cask Marque training, providing cellar management training to all tenants.
Partnering with Bibendum wine; we run regular sessions on tasting, serving and marketing wine.
We will regularly invite you to workshops that we run internally that will give you valuable support on the day to day running of your business and its profitability
We offer ongoing marketing support ranging from social media best practice to producing point of sale.
Tenants In The News
Success for the The Goat & Tricycle, Bournemouth
Recently, our partners at The Goat & Tricycle in Bournemouth have been in the press.
Winners of CAMRAS Urban Pub of the Season – Spring 2023! 
Voted for by CAMRA members, each seasonal winner goes forward to be considered for the Pub of the Year award.
Commenting on their award win, The Goat & Tricycle team said, "Thank you so much to everyone who took the time to vote for us! It genuinely means the word the us all. The love and support we've been shown since taking over has been second to none and we are incredibly grateful for you all."
CAMRA's Good Beer Guide 2023
For the first time in 10 years, The Goat & Tricycle, Bournemouth has been featured in the 50th edition of CAMRA's Good Beer Guide 2023! Considered as the definitive beer drinker's guide to the very best pubs in the country, just 4,500 out of the nation's 50,000 pubs are listed in the Guide, all of which undergo a rigorous selection process by local CAMRA volunteers to seek out and promote the finest outlets for real ale across the UK.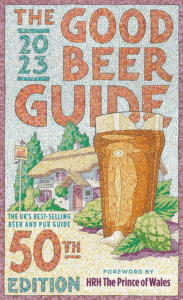 Short Listed for Bournemouth Daily Echo's Pub of The Year
Adding another accolade to the list, The Goat & Tricycle has been short listed for the Bournemouth Echo's Pub of The Year. Voting has now closed, fingers crossed for The Goat & Tricycle Team.
White Horse, Buckover Makes it Through to the Final Six at The BII 2022 Licensee of The Year Award (LOYA)
Our Father and Son Team, Rumit and Tosh Lakhani at The White Horse, Buckover successfully made it through to the LOYA Finals which were held at the BII Summer Event  at The Artillery Garden, London.
This was the duo's first year applying, and it was an incredible achievement to make it through to the final six.
Rumit commented, "We might not have won, but we made it to the top 6 in the UK and are incredibly proud of this accomplishment. Thank you to all our customers, staff, friends and family for your support and encouragement over the past few weeks. Thank you also to Butcombe Brewing Co. joining us on the day and giving us your full support!"