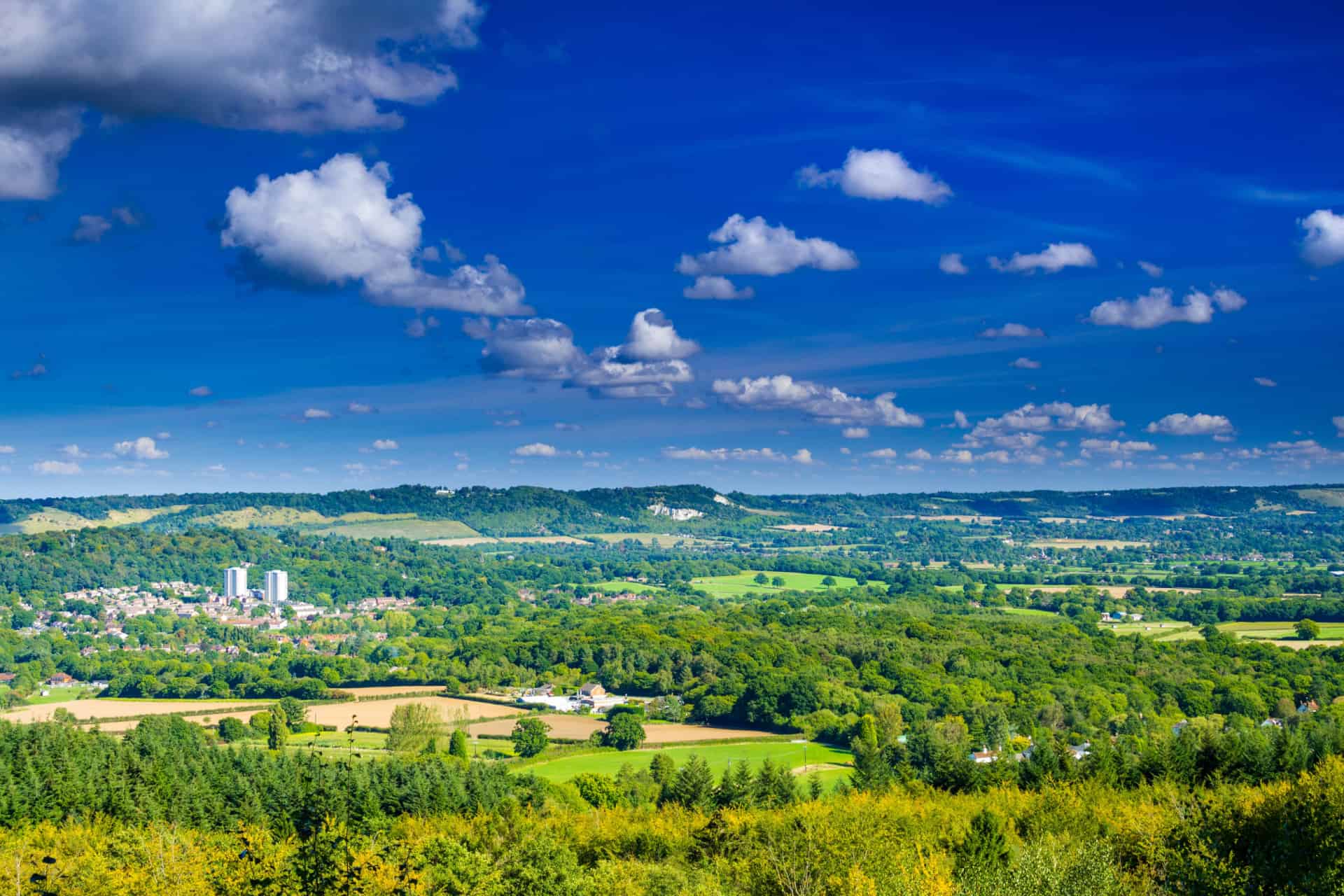 We might be just 30 miles from London, but we are in the heart of South-East England, surrounded by some of the most beautiful and richly historic landscapes in the country. Midway between the Surrey Hills area of outstanding natural beauty, the High Weald area of natural beauty and the South Downs National Park, there's no shortage of natural attractions to explore.
You can experience 700 years of history at Hever Castle. This double-moated 13th century castle is set in 125 acres of glorious grounds, and was once the childhood home of Anne Boleyn, second wife of Henry VIII and Mother of Elizabeth I.
Buchan Country Park is set in 170 acres of beautiful countryside and has won the Green Flag Award, which recognises the best green spaces in the UK, every year since 2010. The park is an excellent place for walking, watching wildlife or enjoying a picnic.
For those looking for a coastal visit, Brighton is a magnet for visitors in search of fun, frolics and fresh sea air. With its majestic Regency squares and crescents, iconic Royal Pavilion and famous piers, Brighton is as well-known for being a welcoming and diverse city with a passion for culture, as it is for its historic landmarks.