A Visitor's Guide To Bristol: Everything You Need To Know
With a history dating back almost 1,000 years and a place that nearly 500,000 people call home, Bristol has long been one of the most important cities in the United Kingdom. From the vibrant city centre to the rural escapes on its outskirts, Bristol is often voted as one of the best places to live in Britain.
The West Country's Most Famous City, Just 9 Miles From The Rising Sun
After spending your day learning about the wonderful history of Bristol, stop by The Rising Sun and enjoy a delicious meal, washed down with a pint of our award-winning Butcombe beer. Our comfortable en-suite rooms are the perfect place to rest and relax, Bristol Fashion.
History Of Bristol
While there is evidence of settlement from the palaeolithic era, the area of Bristol as it is today is believed to have been inhabited for around 1,000 years.
Originally known as Brygestowe, the city played an important role in the United Kingdom's maritime trade for hundreds of years, and was once the second most important port after London.
In more recent years, Bristol has become a hub of innovation, with many world-famous inventions originating in this beautiful, forward-thinking city.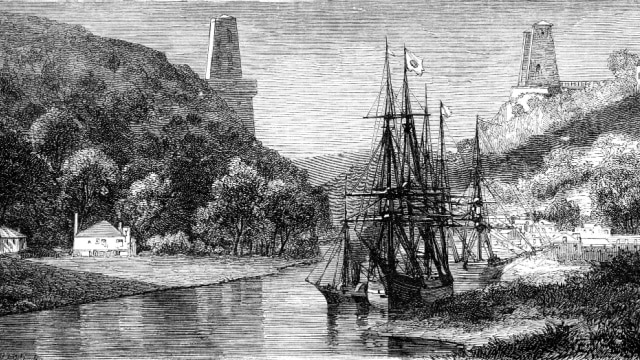 Temple Meads Train Station
Like Clifton Suspension Bridge and the SS Great Britain, Bristol Temple Meads was designed by the master engineer, Isambard Kingdom Brunel.
It opened in 1840 and initially offered journeys between Bristol and Bath, with the route to London Paddington becoming operational the following year.
Nowadays, the station has grown to become one of the busiest rail hubs in the country, with around 10 million passengers passing through each year.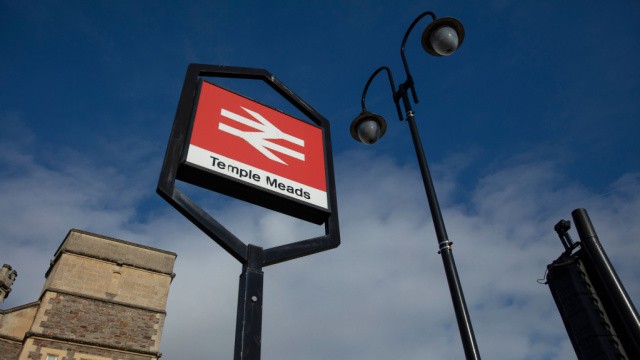 St Mary Redcliffe Church
A prominent figure among Bristol's skyline, St Mary Redcliffe Church has welcomed Bristol's worshippers for almost 1,000 years.
Being in close proximity to the port, merchant sailors would start and end their journeys at the shrine of Our Lady of Redcliffe, praying for a safe voyage for themselves and their fellow seafarers.
Nowadays the iconic edifice attracts visitors from all over the world, with it being widely regarded as one of the finest examples of gothic architecture in the United Kingdom.
Bristol Old Vic
One of the city's claims to fame, the Bristol Old Vic is the oldest continually-operating theatre in the English-speaking world. Located at the Theatre Royal, it opened its doors in 1766.
Much has changed during its 250 year history, with the theatre now associated with the Bristol Old Vic Theatre School, whose previous alumni include Sir Patrick Stewart, Daniel Day-Lewis, Ray Stevenson and Jeremy Irons.
Nowadays, the Bristol Old Vic operates 6 days per week (closed on Sundays), showcasing a mix of theatre, dance, comedy and family-friendly drama.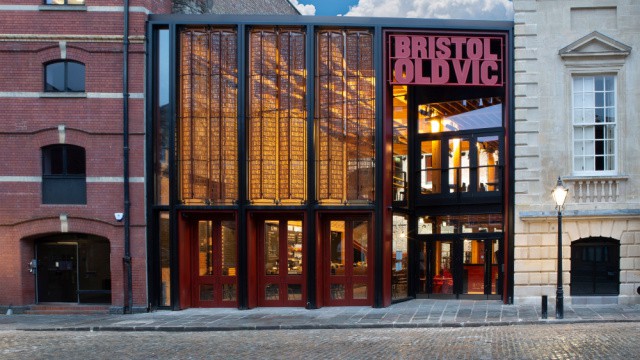 Bristol Hippodrome
Since opening its doors in 1912, Bristol Hippodrome has established itself as one of the finest theatres in the United Kingdom. With a capacity of almost 2,000, it is also one of the largest.
The finest shows from Broadway and London's West End regularly tour here, while other genres of theatrical entertainment are also showcased.
Whether you prefer concerts, comedy, musicals or children's shows, the programme of entertainment is both diverse and family-friendly.
Ashton Court Estate
Located just 10 minutes by car from the city centre of Bristol, the Ashton Court Estate started life as a deer park more than 600 years ago.
Extending to more than 850 acres, the estate includes woods, grassland and of course, the sprawling, Grade I listed Ashton Court mansion house.
While popular with visitors throughout the year, Ashton Court is most well-known as the venue for the Bristol International Balloon Fiesta. It is one of the largest balloon fiestas in Europe, with up to 100,000 people gathering each day to watch as many as 100 balloons launch simultaneously.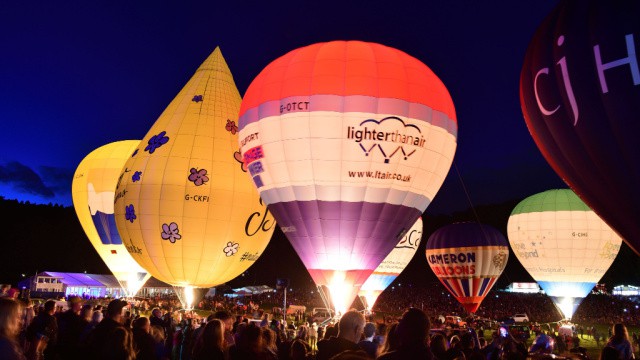 The Mall At Cribbs Causeway
The Mall at Cribbs Causeway started life as a humble shopping mall, but has evolved over the years to become a one-stop entertainment complex.
With over 150 stores, the primary focus is still on shopping, though visitors can also play a variety of games, watch movies at the state-of-the-art cinema or enjoy a snack or a meal at one of the many food outlets and restaurants.
Access to Cribbs Causeway is quite straightforward, with easy access via junction 17 of the M5. The site offers 7,000 free car parking spaces, so parking will rarely be an issue.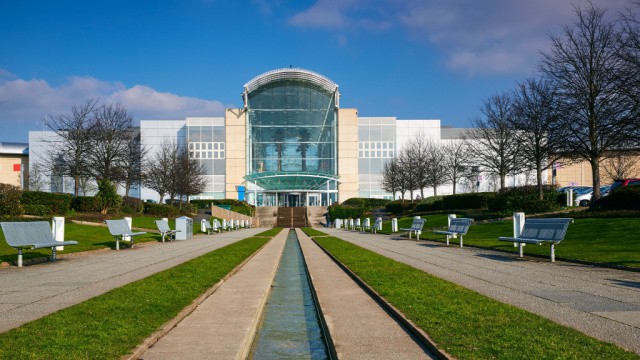 Sports Teams In Bristol
Bristol has several sports teams, spanning football, rugby, cricket, ice hockey and more.
For the football fans, there is a fierce rivalry between Bristol Rovers and Bristol City, with supporters of the former traditionally being from the north of the city, while followers of the latter hailed from the south.
In rugby, the city is represented by Bristol Bears, who play in the Premiership division, while in ice hockey, the torch is carried by Bristol Pitbulls, who play in the NIHL National League.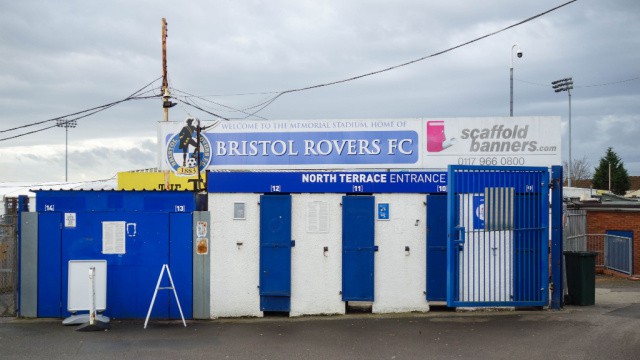 Facts About Bristol
Every city has weird and wonderful facts attached to it, with Bristol boasting some pretty decent bragging rights!
Bristol is the largest manufacturer of hot-air balloons in the world
The world's first bungee jump took place at Clifton Suspension Bridge in 1979
Ribena was invented in Long Ashton, initially as a flavouring for milkshakes
The world's first supersonic passenger plane, Concorde, was designed and built in Filton
David Prowse, better known as Darth Vader from Star Wars, was born in Bristol
Directions To The Rising Sun From Bristol City Centre
Located in historic Backwell on the outskirts of Bristol and a short drive from Weston-super-Mare, The Rising Sun is a beautiful pub and inn, with a warm and welcoming atmosphere.
To reach The Rising Sun from Bristol city centre, you must head north-west on High Street towards St Nicholas Street and then continue onto Wine Street. Turn left onto The Pithay and then turn left onto All Saints' Street.
Continue onto Bridewell Street, turn left onto Rupert Street (A38) and continue for half a mile. Take a slight left onto Anchor Road and then, at the roundabout, take the 1st exit onto Hotwell Road (A4). Take a slight left onto Merchants Road and then a slight left onto Ashton Avenue.
Turn right onto Smeaton Road and then take the slip road on the right to A370/A38/A37. Merge onto Brunel Way (A3029) and continue for half a mile. Keep right to continue on Brunel Way (A370). After 1 mile, at Gurney Roundabout, take the 2nd exit and stay on A370 and you will find The Rising Sun on your left.