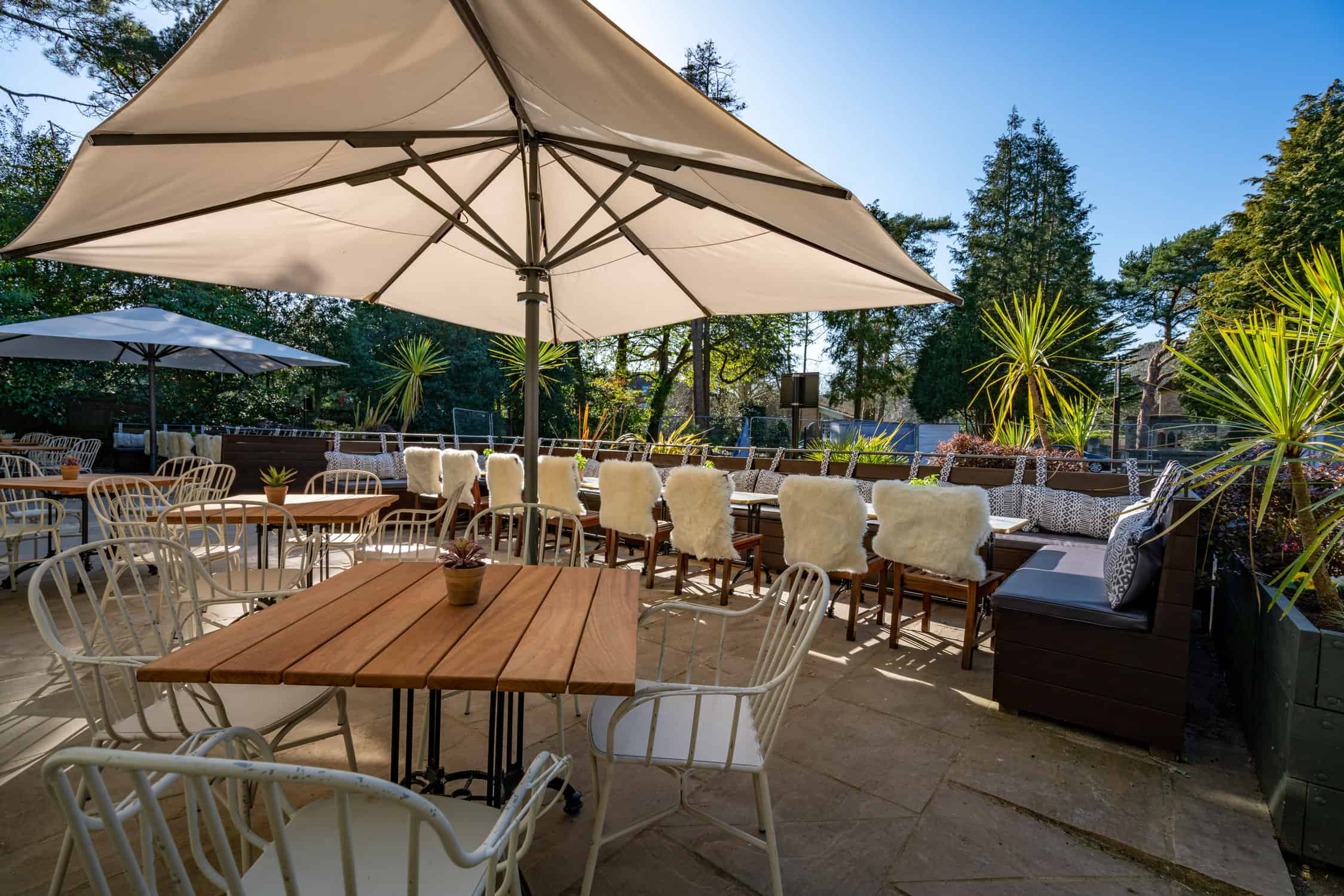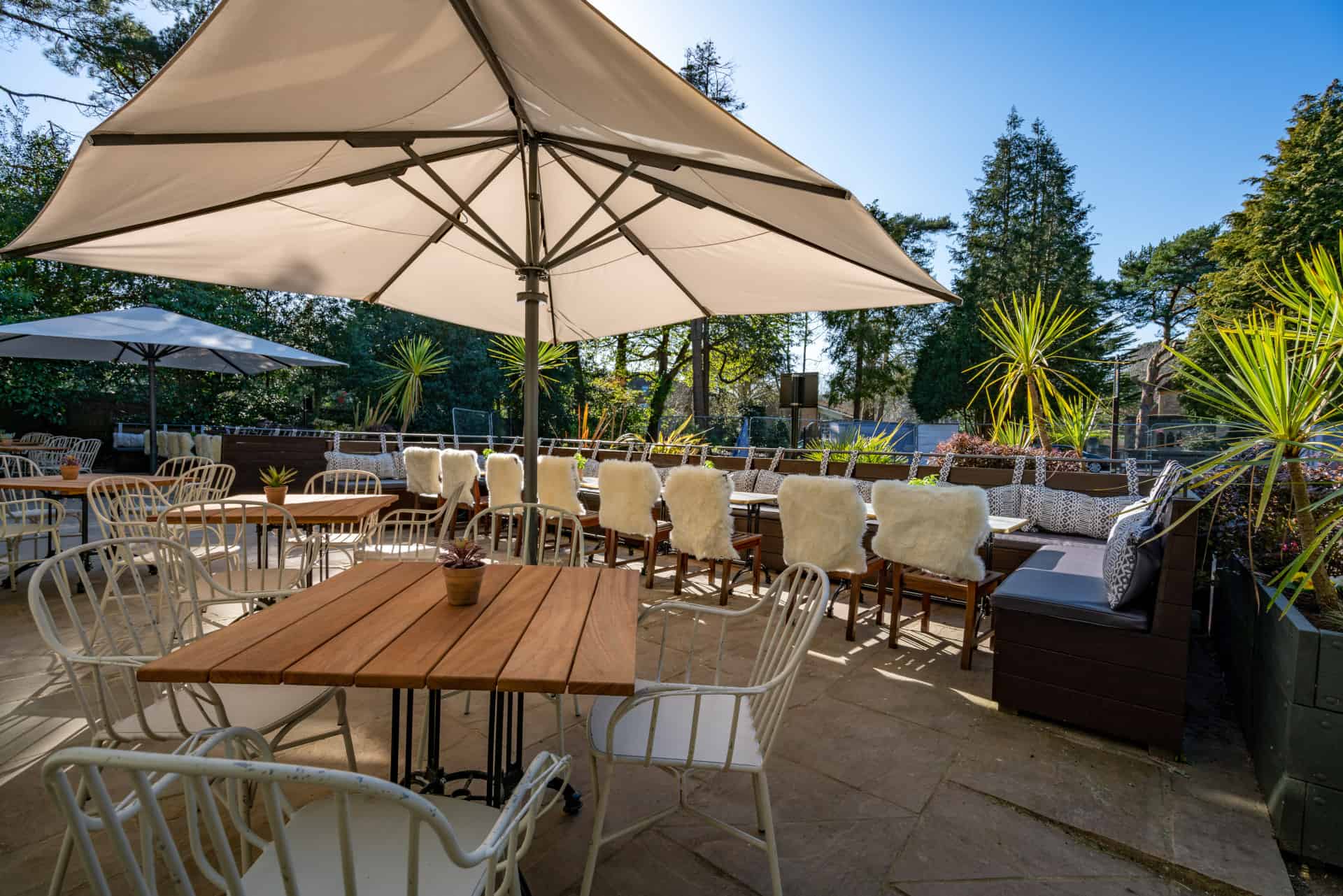 Just 15 minutes from Bournemouth town centre and the beaches, you'll find The Pavilion Arms beer garden.
Soak up some sunshine out front in the summer, or get snug under our super cosy blankets on the heated and covered side terrace area during the colder months. Perfect for a few pints of Butcombe, some sundown cocktails, or award-winning food from our all-day menus, easily ordered to your table using OrderPay, by scanning the QR code on our menus and tables.
All 18 alfresco tables are dog-friendly and child-friendly, so bring the whole family and your four-legged friend!