Cotswold Farm Park In Gloucestershire: A Visitor's Guide
If you're looking for a family-friendly day out in the Cotswolds for your staycation, then Cotswold Farm Park is the place for you.
There's plenty to keep both little and big kids entertained at Cotswold Farm Park, from their Animal Barn with piglets, donkey foals, and goat kids, to the Adventure Barn where younger children can run around and play, while the adults can enjoy a well-earned break and a cuppa.
Family Fun Just 35 Minutes (20 Miles) Drive From The Beehive
After your day out at Cotswold Farm Park, pay a visit to The Beehive in Carterton and see what award-winning Butcombe beers we have available, alongside our delicious, seasonal food menus.
Animals At Cotswold Farm Park
As a working farm, there's a variety of animals for the whole family to see, from calves and chickens to rabbits and guinea pigs.

The Rare Breeds Trail offers the opportunity to view some of the more exclusive animals like the local Gloucestershire cows and Suffolk Punch horses.
Bags of animal snacks are available from the farm shop and are reasonably priced, giving the kids a chance to get up close and personal with the animals as they feed them.
Walks Around Cotswold Farm Park
Take in some of the crisp, fresh Cotswold air on one of the many walks around the farm park.
You can see the sheep, horses, and cows on the Rare Breeds Trail loops around the paddocks, making for a pleasant, short walk.
If you are looking for a longer walk, then the two-mile Wildlife Walk (or one mile if you prefer something a little quicker) is a lovely walk that takes in the spectacular views and seasonal flowers around the farm.
If you fancy exploring, venture along the Woodland Walk and Conservation Area in the surrounding woods.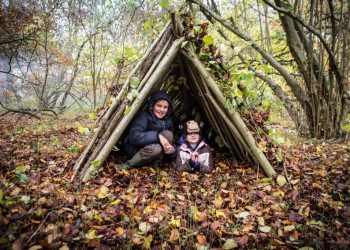 Small And Newborn Animals At Cotswold Farm Park
Animal Barn
Animal Barn is the perfect place to visit if you want to see newborn animals!
Newborn piglets, donkey foals, calves and goat kids will stay here, along with new arrivals and the other individual characters that are resident at Cotswold Farm Park.
Discovery Barn
The smaller animals of Cotswold Farm Park live here.
Rabbits, guinea pigs, chicks, ducklings, piglets, lambs and goat kids all stay here and, at the right time of year, you may even be able to see little chicks hatch!
The expert team at Cotswold Farm Park will be on hand to answer any questions that you may have.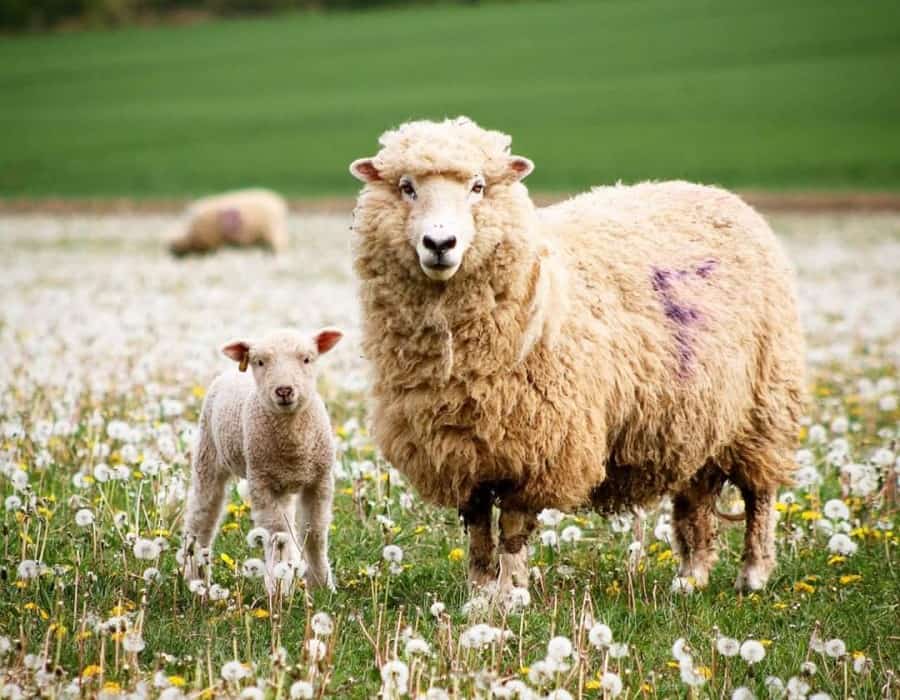 Kids Entertainment At Cotswold Farm Park
Outdoor Play
The Outdoor Play area at Cotswold Farm Park has Aerial Play and Quarry Play, along with an assault course, tractors, sandpits and swings!
Bouncy Pillows
Enjoy a coffee and an ice cream from Dolly's while the kids perfect their acrobatic skills! The Bouncy Pillows provide hours of fun as everyone tries to jump higher or further than they have before!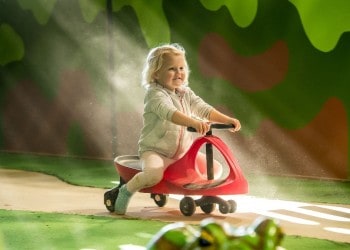 Directions To The Beehive From Cotswold Farm Park
The Beehive is a traditional pub in Carterton, serving delicious seasonal dishes and exciting takes on pub classics, as well as award-winning Butcombe craft beer and cask ale.
To reach The Beehive from Cotswold Farm Park, you must head south for approximately 4 miles and then continue on Buckle Street for 1 mile. Turn right onto A429 and continue for approximately 5 miles. At the roundabout, take the 1st exit onto the A40 and continue for 10 miles. At Burford Roundabout, take the 3rd exit and stay on the A40.
Turn right onto Shilton Road (B4020) and continue for 3 miles. Continue onto Burford Road and go through one roundabout. Continue straight onto Black Bourton Road, continue through one roundabout and The Beehive will be on your right.