Lacock: A Quintessential English Village
You may not have heard of Lacock Village, but it is highly likely that you will have seen it.
Perfectly preserved for over 200 years, this medieval Wiltshire village is a go-to filming location for costume dramas and feature films, with its most famous appearances including Downton Abbey, Pride and Prejudice and several of the Harry Potter films.
A Medieval Village Just 45 Minutes (30 Miles) From The Bear Inn
After your day out exploring Lacock, pay a visit to The Bear Inn to see what award-winning Butcombe beers we have available, before choosing something from our delicious, seasonal food menus.
History Of Lacock Village
Lacock Village is believed to have begun life as a Saxon settlement – its name originates from the word 'lacuc', which means 'little stream' (a reference to Bide Brook which runs through the village).
In 1232, Lacock Abbey was founded on the village's manorial lands by Ela, Countess of Salisbury. Thanks to her efforts, the village was granted a market and developed a thriving woolen industry throughout the Middle Ages.
Today, Lacock is owned by the National Trust, who preserve the village's buildings which all date between the 13th and 18th century. Despite being a tourist attraction, Lacock remains a living, breathing village with most of its houses rented out to people whose families have lived there for several generations.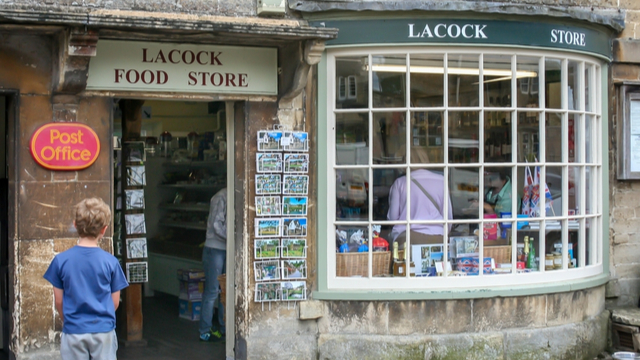 What To See At Lacock Village
There are lots of preserved buildings to discover at Lacock Village, such as a 14th century Tithe Barn, the medieval St Cyriac's Church and an 18th century village lock-up, once used to temporarily detain local drunks and people awaiting trial!
Visitors can also explore the village's local shopping scene, which includes quaint antique, chocolate and soap shops as well as a bakery and pottery.
The wonderful Lacock Abbey is also a must-see with its fascinating mish-mash of architectural styles, its photography museum dedicated to former resident and photography pioneer William Henry Fox Talbot and its beautiful wooded grounds.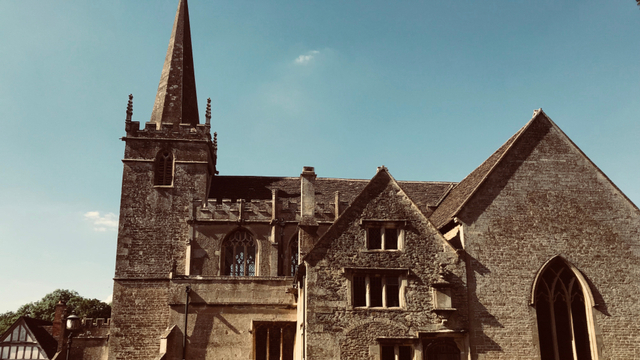 Lacock Village On The Big Screen
With its streets devoid of modern giveaways like satellite dishes and power lines, and its historical heritage kept alive thanks to the National Trust, Lacock Village is a magnet for film crews hunting for authentic backdrops.
For a price, the village's streets can be emptied of cars and transformed into the era of choice, with many of the locals happy to step in as extras for visiting productions!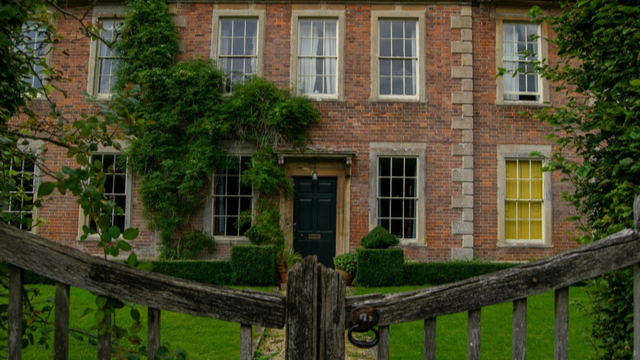 Harry Potter At Lacock Village
Of all the productions that have passed through Lacock over the years, perhaps none is better known than Harry Potter, making the village a site of pilgrimage for many die-hard Potterheads around the world. Must-see filming locations include:
Harry Potter's parents' house (found at the end of Church Street), glimpsed briefly during the flashback scene in the Philosopher's Stone when Hagrid is explaining to Harry how his parents were killed
Horace Slughorn's hideaway (found along Cantax Hill), seen at the start of the Half-Blood Prince when Dumbledore whisks Harry away to Budleigh Babberton to convince the professor to return to Hogwarts
Budleigh Babberton – just after Dumbledore and Harry have successfully convinced Slughorn to come back to Hogwarts in the Half-Blood Prince, they stroll down the streets of Budleigh Babberton (aka Church Street), and apparate at the end of one road (the intersection between Church Street and Cantax Hill).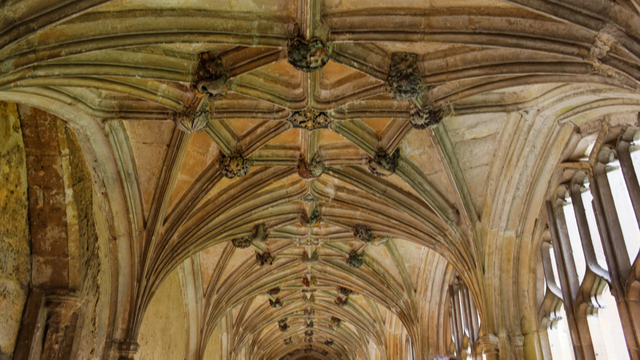 Downton Abbey At Lacock Village
Lacock Village has starred not once, but twice in Downton Abbey. In 2015 the period drama's crew transformed one of the village's streets into a 1920s livestock market, with sheep, pigs and a 1-tonne long-horned bull joining the cast to create a bustling market scene attended by Lord Grantham, his family and many of the staff.
In 2018 the crew returned to the village to shoot scenes for the much-anticipated Downton Abbey movie, with its streets setting the scene for a spectacular royal parade which featured real-life Lacock residents dressed in period-accurate costumes!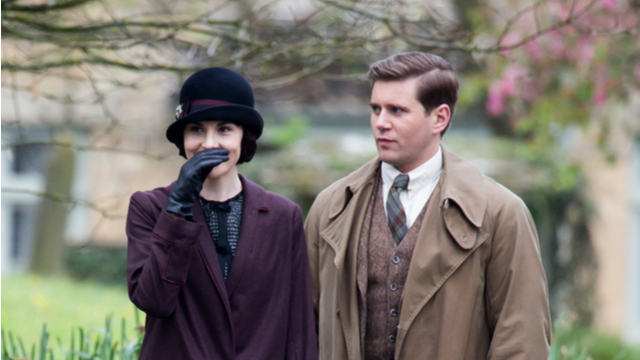 Pride And Prejudice At Lacock Village
Lacock stood in as Meryton for the 1995 BBC series of Pride and Prejudice, starring Colin Firth and Jennifer Ehle. It was in the village that the Bennet girls, in particular Lydia and Kitty, "whose minds were more vacant than their sisters", shopped for bonnets, sought the latest gossip from their Aunt Philips, and hoped to attract the attention of the officers – in particular a certain Mr Wickham.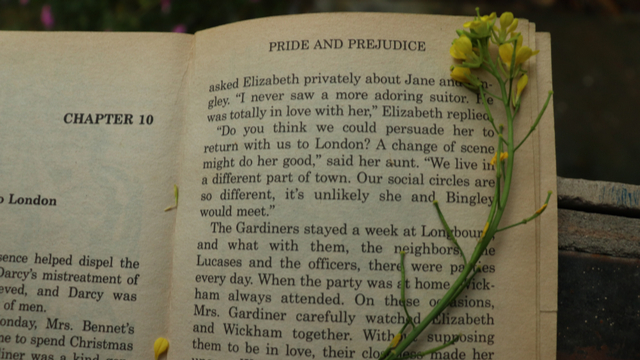 Directions To The Bear Inn From Lacock Village
Serving delicious, seasonal pub food and award-winning Butcombe beer, The Bear Inn is a piece of Cirencester history that dates back to the 18th century.
To reach The Bear Inn from Lacock Abbey, you must head north-west on High Street towards East Street, before turning right onto West Street. Continue onto Cantax Hill and then turn right onto A350. At Lackham Roundabout, take the 1st exit onto West Cepen Way (A350) and then, at Chequers Roundabout, take the 2nd exit and stay on West Cepen Way (A350).
At the roundabout, take the 1st exit and stay on West Cepen Way (A350) and then, at Bumpers Farm Roundabout, take the 2nd exit and stay on West Cepen Way (A350). At the roundabout, take the 1st exit and stay on West Cepen Way (A350). At Badger Roundabout, take the 2nd exit and stay on West Cepen Way (A350).
At Malmesbury Roundabout, take the 2nd exit onto Malmesbury Road (A350) and continue for 2.5 miles. At Stanton St Quintin, take the 2nd exit onto A429 and then, at the next roundabout, take the 2nd exit and stay on A429. At the roundabout, take the 2nd exit and stay on A429 and then, at the next roundabout, take the 2nd exit onto Crudwell Road (A429).
Turn right onto Tetbury Road (A429) and then, at the roundabout, take the 2nd exit onto A429. At the roundabout, take the 1st exit onto Hammond Way and then, at the next roundabout, take the 1st exit and stay on Hammond Way. Turn right onto Tetbury Road, which turns left and becomes Park Lane. Continue onto Park Street, which turns slightly right and becomes Silver Street.
Turn left onto Castle Street and continue onto Market Place. Turn right onto North Way, where you will find The Bear Inn on your right.