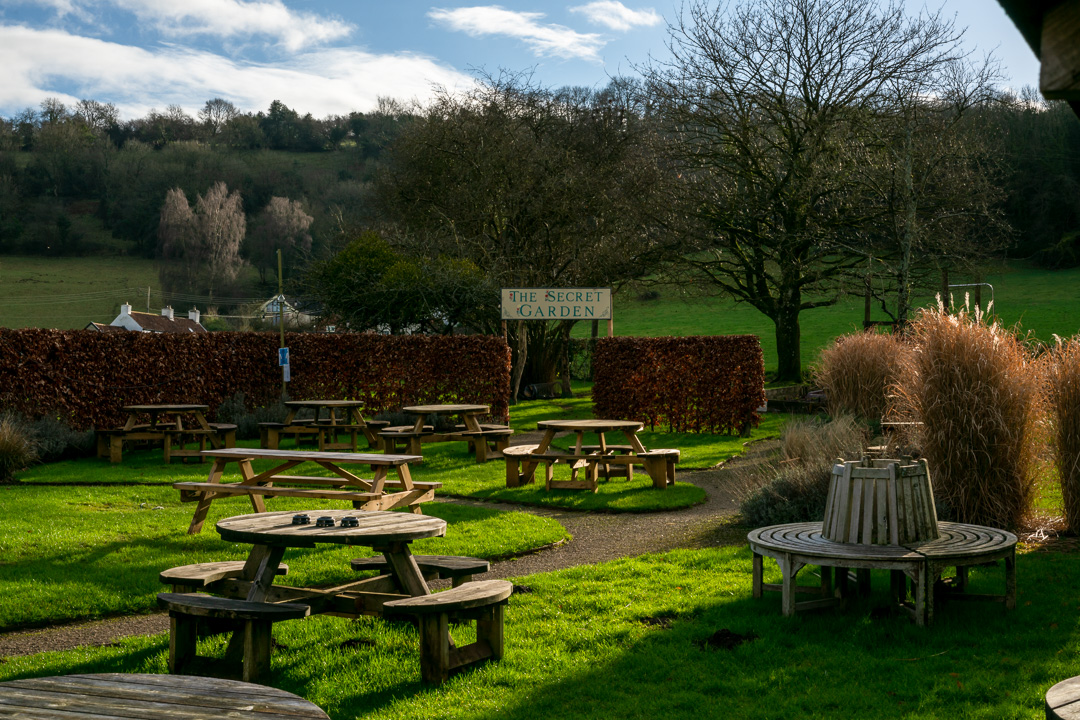 Located in Compton Martin, between Blagdon Lake and Chew Valley Lake in the Mendip Hills Area of Outstanding Natural Beauty, you'll find the magical Ring O' Bells beer garden.
With 22 alfresco tables (most with parasols), there's plenty of space for everyone, and food and drink can be easily ordered to your table using OrderPay, by scanning the QR code on our menus. Our dedicated BBQ Shack outside bar serves up ice-cold Butcombe beer, cider, cocktails and more.
We're very dog-friendly, wheelchair-accessible, and child-friendly – our children's play area is a great place for the little ones, with a slide and climbing frame by our grass section.