Bristol Harbourside & Waterfront: 7 Brilliant Things To Do
The Harbourside in Bristol is one of the city's most vibrant areas, with a host of things to do for people of all ages. Whether you want to relax with a pint at one of our harbourside pubs, or check out some of the world-famous attractions with your family, there is something for everyone within a stone's throw of Bristol's waterfront.
Many Of Bristol's Finest Attractions, Just 8 Miles From The Rising Sun
After spending your day exploring Bristol's Harbourside and its almost limitless attractions, stop by The Rising Sun and enjoy a delicious meal, washed down with a pint of our award-winning Butcombe beer. Our comfortable en-suite rooms are the perfect place to rest and relax after a busy day exploring the sights of Bristol.
Banksy Walking Tour
Now one of the most famous artists in the world, Banksy was born in Bristol in 1974. His identity is a closely guarded secret, and although several researchers believe they know exactly who he is, Banksy himself has never confirmed this.
While Banksy's work appears all over Bristol, much of it is within close proximity to the city centre, making it quite straightforward to view when visiting Bristol's Harbourside.
There are 5 pieces from Banksy within walking distance of the Harbourside, one of which is in Bristol Museum & Art Gallery and another in M Shed. The others are just a short stroll away and can be incorporated into a wider Harbourside stroll.
Entry Cost: Free
Bristol Museum & Art Gallery
Bristol Museum & Art Gallery is the largest in the region and has 20 galleries that display a range of weird and wonderful objects!
Perfect for families, the ground floor includes a space for under 5s called Curiosity, which offers an interactive insight to the museum.
Elsewhere, visitors can become acquainted with Egyptian Mummies, learn about the dinosaurs that once resided in Bristol or discover various art from around the world.
Entry Cost: Free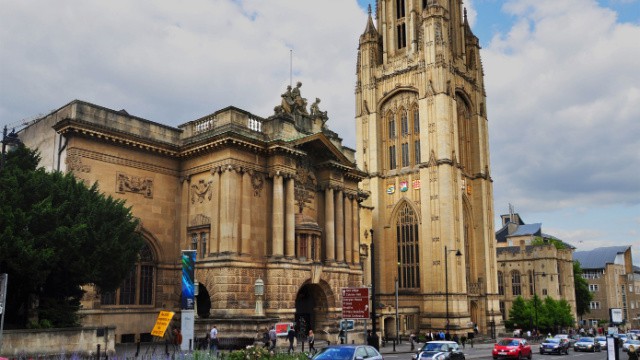 M Shed
Devoted to telling the story of Bristol from the past until the present day, M Shed offer visitors the chance to learn about Bristol through the ages, explore thousands of Bristol-specific items which have been collected over the past 150 years and see some of the machinery that was of utmost importance to Bristol's industry.
The Bristol Places gallery tells the story of Bristol, with a particular focus on local discoveries, Bristol during WWII and the various vehicles that have been designed and built in the city. Many of the cranes, trains and boats are too large to be stored inside, so are visible even when M Shed is closed. However, as they rely heavily on qualified volunteers to manage them, they are usually operational at weekends only.
Visitors can also head over to L Shed (which adjoins M Shed) to discover many items which depict how important Bristol was to the maritime industry for many centuries.
Entry Cost: Free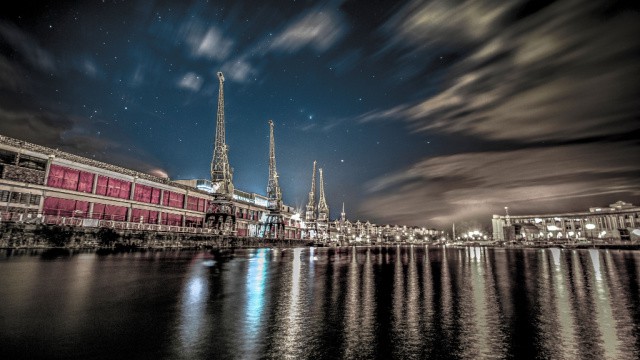 We The Curious
Located on the edge of Millennium Square, We The Curious is a state-of-the-art science centre in the heart of Bristol's Harbourside. Situated over 2 floors, there's plenty for all ages to explore!
Influenced by local Bristolians, Project What If is the main attraction on Level 0. The Open City Lab, Theatre Of Curiosity and Box art gallery are all part of Project What If, while elsewhere on Level 0 you can learn about how science is incorporated into food at the Hands-On Kitchen and The Greenhouse.
Upstairs on Level 1 you'll find The Studio, The Den and the only 3D Planetarium in the whole of the United Kingdom! Located in what looks like an enormous silver bauble, the 3D Planetarium offers visitors the chance to identify the famous constellations, understand what the future of planet Earth looks like and absorb the facts and figures quoted by the knowledgeable planetarium presenters.
Entry Cost: From £10
Watershed
Championing independent film and events since 1982, Bristol's iconic Watershed celebrated its 40th anniversary in 2022.
The Watershed has evolved over the years and now offers 3 cinemas, conference/networking spaces and a cafe that serves organic food from local suppliers.
In addition to being one of the UK's top indie cinemas, Watershed also hosts live music and festivals and offers the chance to hire your very own cinema screen for up to 100 people!
Entry Cost (Cafe): Free
Entry Cost (Screens): From £5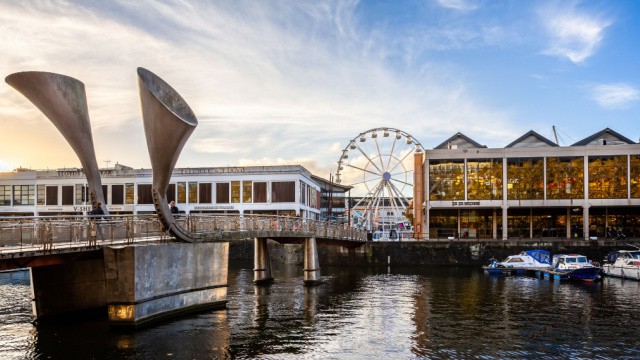 Arnolfini
The Arnolfini began life as a bookshop on Clifton Triangle in 1961. Its popularity soared, so it was relocated to its current premises in 1975.
Nowadays, it is a contemporary arts centre and its galleries are open 6 days per week. It attracts a variety of audiences, all eager to see the film, dance, music and performing arts for which it has become synonymous.
It also hosts exhibitions from artists around the world throughout the year, boasts its own independent bookshop and has a wonderful on-site cafe that serves a range of hot or cold snacks, light bites and sweet treats.
Entry Cost: Free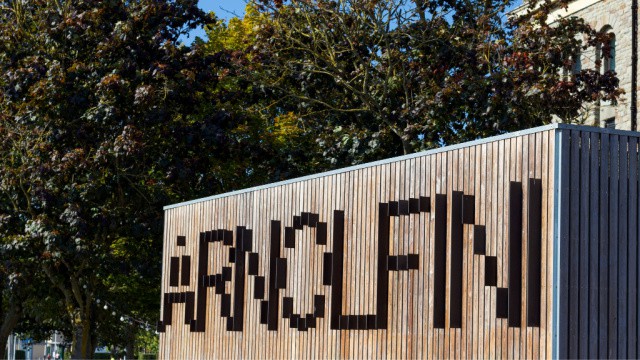 Bristol Aquarium
Bristol Aquarium is home to numerous different species of aquatic life, as well as boasting its very own botanical house!
The Coral Seas display is definitely the most popular attraction, offering an underwater tunnel from which you can witness hundreds of different marine animals swimming around in the 250,000 litre tank!
Once you have learned all there is to know about the ocean, you can head over to the botanical house and discover the fascinating plants and trees from each of the earth's continents or, if you need some refreshments, stop by the C-Shed cafe for a range of hot & cold meals, snacks and drinks.
Entry Cost: From £11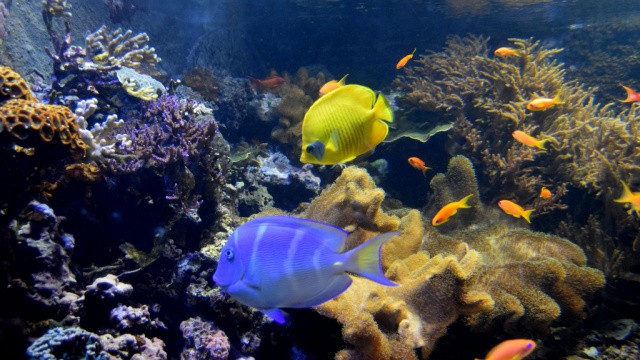 Directions To The Rising Sun From Bristol Harbourside
Located in historic Backwell on the outskirts of Bristol, The Rising Sun is a beautiful pub and inn, offering a warm and welcoming atmosphere, delicious drinks and mouthwatering food.
To reach The Rising Sun from Bristol Harbourside, you must head north-east on Anchor Road/A4 and then turn left onto College Green/A4018. Turn left onto St George's Road and then, at the roundabout, take the 3rd exit and stay on St George's Road, before turning right to remain on St George's Road. At the roundabout, take the 1st exit onto Hotwells Road/A4 and then use the right 2 lanes to turn slightly right onto Cumberland Basin Road/A4.
Keep right to continue on Humphry Davy Way, follow signs for A4/A38/A370/Bath/Taunton/Bristol Arpt/Weston-s-Mare and then use any lane to turn slightly left onto Brunel Way/Plimsoll Swingbridge/A3029.
Keep right to continue on Brunel Way/A370 and then, at Gurney Roundabout, take the 2nd exit and stay on A370 and The Rising Sun will be on your left.