Pulteney Bridge: The River Avon's Georgian Masterpiece
One of only four bridges worldwide to have shops across its full span on both sides, Pulteney Bridge is a stunning example of Georgian architecture that attracts throngs of tourists every year.
Magnificent Georgian Architecture Just 30 Minutes (15 Mile) Drive From The Archangel
After your day out in Bath, pay a visit to The Archangel where you can see what Butcombe beer we have on tap or what delicious meals we have on the menu. If you're staying the night, why not rest and relax in one of our boutique bedrooms?
History Of Pulteney Bridge
Pulteney Bridge was the brainchild of William Johnstone, an important man during Bath's Georgian era.
William and his wife, Francis Pulteney (after whom the bridge takes its name), had inherited a 600 acre rural estate which was separated from the main city of Bath by the River Avon. With grand plans to transform the estate into a spectacular new suburb of Bath, William called upon his friend and renowned architect Robert Adam to design a magnificent bridge to connect his land with the city.
Inspired by the shop-lined bridges of Ponte Vecchio and Rialto Bridge during his travels to Florence and Venice, Adam proposed a similar design for Pulteney, and the bridge was successfully constructed between 1770 and 1774.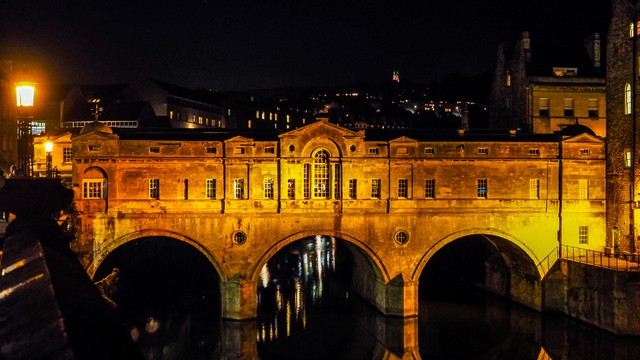 Pulteney Bridge Today
Today, Pulteney Bridge is designated as a Grade I listed building.
Predominantly pedestrian-only, buses, taxis and bicycles are still able to cross this famous landmark.
As one of the most photographed attractions in the area, a visit to Pulteney Bridge is essential when visiting Bath.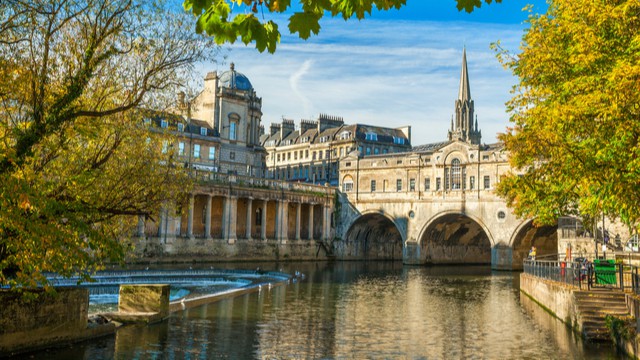 Pulteney Bridge Palladian Style
Pulteney Bridge was constructed in a Palladian style, which was made famous by the Italian architect Andrea Palladio in the 16th century.
The architect responsible for Pulteney Bridge, Robert Adam, took inspiration from Palladio's designs when he visited the Ponte Vecchio bridge which spans the river Arno in Florence, Italy.
While the Palladian style is modest in comparison to other styles from the same era, Pulteney Bridge is a remarkable structure that is one of Bath's most visited attractions.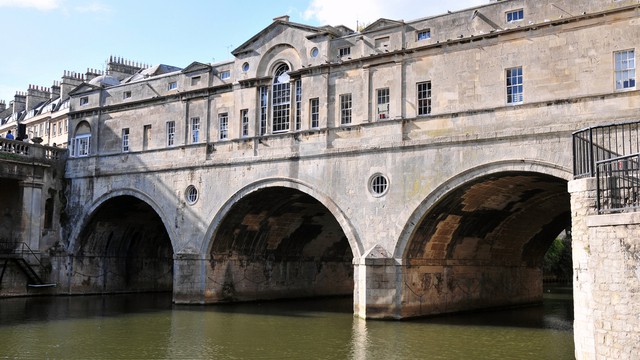 Pulteney Bridge In Film & Books
Featuring an all-star cast, the Oscar-winning musical film Les Misérables shot scenes in Bath, with Pulteney Bridge and its horseshow weir used as the location where Javert, played by Russell Crowe, takes his own life by dramatically plunging into the River Seine.
Pulteney Bridge has also featured in many novels including 'Bleed for Me' by award-winning crime fiction writer Michael Robotham, 'Spring Music' by best-selling novelist Elvi Rhodes and 'Missing You' by romance author Louise Douglas.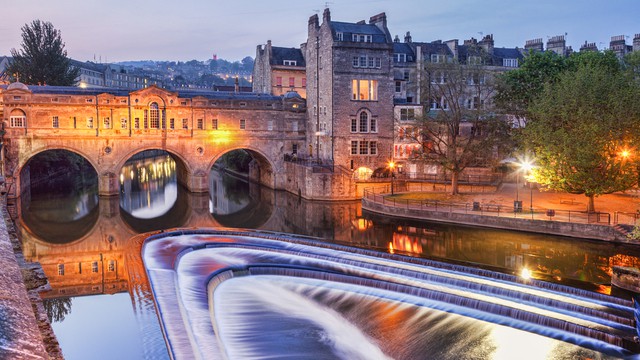 Things To Do At Pulteney Bridge
As mentioned, Pulteney Bridge is one of Bath's most popular landmarks, with plenty of locals and tourists around at all times. When visiting, ensure that you:
Take Plenty Of Photos
The bridge, weir and shops are all snapped regularly by visitors to Pulteney Bridge. With no shortage of opportunities, you should get plenty of shots for your photo album and social media accounts.
Walk Back And Forth To See The Shops
With shops on either side of the bridge, it can be easy to miss them. Take the time to walk back and forth to explore each shop and the local gifts on offer.
Enjoy Some Coffee & Cake
Whether you are on the bridge, next to the bridge or near the bridge, there are plenty of opportunities to indulge in a hot drink and a sweet treat. With many independent coffee shops and larger chains nearby, there will be something to satisfy your cravings.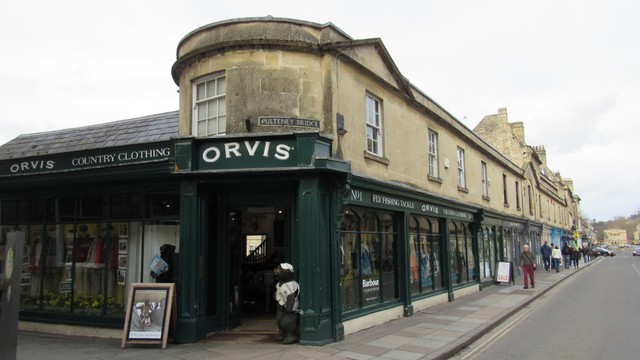 Directions To The Archangel From Pulteney Bridge
Situated amongst the steep hills and cobbled streets of the historic market town of Frome, the Archangel dates back as far as the Domesday Book and was first recorded as an inn in 1311.
To reach The Archangel from The Podium Car Park near Pulteney Bridge, you must head south on Walcot Street (A3039) and then turn right onto Broad Street. Turn right onto Saracen Street and then turn left onto Walcot Street (A3039) and continue for around half a mile.
At the roundabout, take the 2nd exit onto London Road (A4) and then turn right onto Cleveland Place. Continue onto Bathwick Street, turn left onto Beckford Road (A36) and continue for 11 miles. At the roundabout, take the 2nd exit and stay on A36 for a further 1 mile. At the roundabout, take the 3rd exit onto A361 and then, at the next roundabout, take the 2nd exit onto B3090 and continue for 2 miles.
Turn right onto Bath Road (B3090) and then turn left onto King Street and The Archangel will be on your left.