A Visitor's Guide To The Chew Valley: Exploring Somerset
The Chew Valley is situated in North Somerset and encompasses a number of picturesque villages, ancient monuments and bodies of water.
A Collection Of Villages, Just 5 Miles (10 Minutes) From The Swan Inn
If you're looking for the perfect base from which to explore these Sites of Special Scientific Interest, The Swan Inn in the village of Rowberrow is just a 10 minute drive away. With 9 beautiful boutique bedrooms, a delicious food offering focused on hearty pub classics and fresh flatbread pizzas, and plenty of award-winning Butcombe beer on offer!
Blagdon Lake
Blagdon Lake was created when Bristol Water dammed the River Yeo, with construction completed in 1905.
Its primary use is as a reservoir, supplying more than 9 billion litres of water every year. It is also used as a trout fishery, popular with local anglers and those travelling from further afield.
The lake itself covers 440 acres, while the total area is 526 acres. It received designation as a Site of Special Scientific Interest (SSSI) in 1971, with many species of animals and birds found here. It is also home to a diverse range of trees, shrubs and flowers.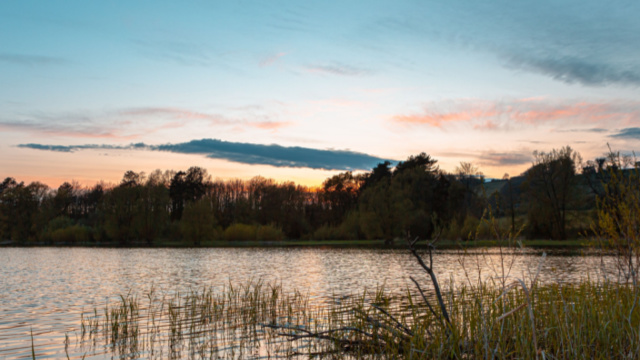 Chew Valley Lake
Located less than 2 miles from Blagdon Lake is its larger, more impressive neighbour – Chew Valley Lake.
It was opened in 1956 by Queen Elizabeth II and covers some 1,200 acres, providing the majority of the drinking water for the city of Bristol and its surrounding areas.
Particularly during the summer months, Chew Valley Lake is very popular with walkers. While it is possible to walk all of the way around the lake, you cannot do so close to the water's edge. Instead, we recommend one of the most popular walking trails.
With more than 200 species of birds present, Chew Valley Lake is also a national centre for birdwatching. It is frequented by enthusiasts, all eager to feast their eyes on the native and migratory birds that are here throughout the year.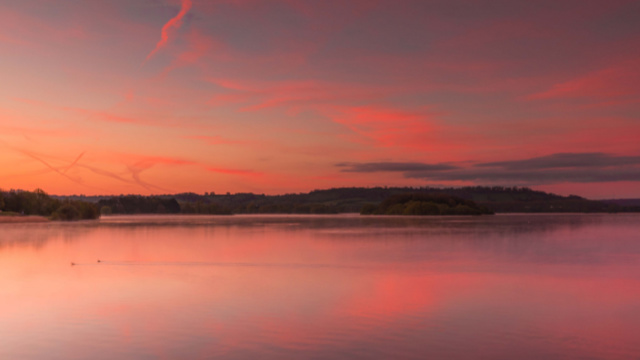 Stanton Drew Stone Circles
Stanton Drew Stone Circles are a collection of Neolithic monuments that are located near the Somerset village of Stanton Drew.
While Stonehenge might be the most famous stone circle in the world, the Great Circle at Stanton Drew is actually larger than its well-known counterpart. The Great Circle measures 113 metres in diameter, with 27 of the original stones (it is believed that there were a total of 30) still standing.
Two smaller stone circles exist to the north-east and south-west of the Great Circle, while a stone called "Hautville's Quoit" is a little further to the north.
In addition, there is a cluster of 3 stones known as "The Cove" located in the garden of the local village pub.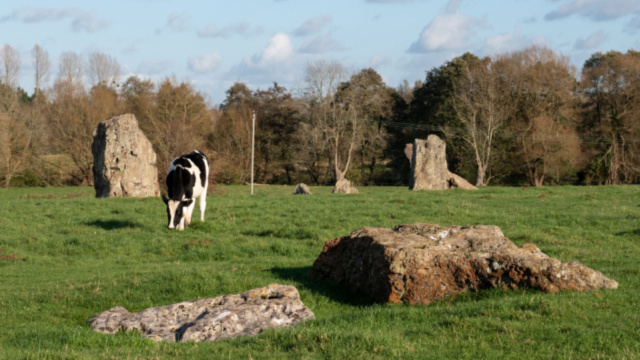 Priddy Circles
Around 12 miles to the south of Stanton Drew and just 5 miles outside the Chew Valley is a collection of earthwork enclosures known as the Priddy Circles. They are located between the village of Priddy and the city of Wells.
There are 4 circles in total, with 3 of them being almost evenly spaced and in a near-straight line. The final circle is positioned slightly further away from the others and not in line with them.
While experts have been unable to accurately date the circles, it is believed that they were created in the Neolithic period. Located less than half a mile from the circles are two round barrow cemeteries, providing further examples of monuments from a similar era.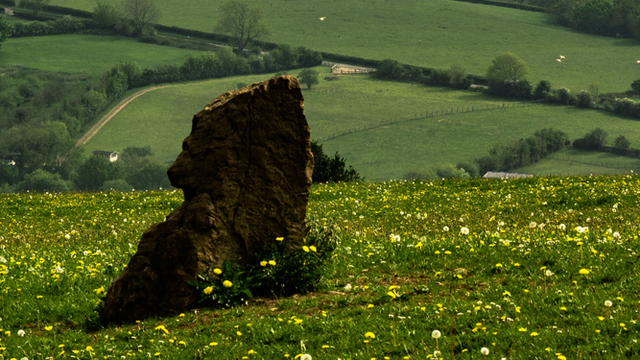 Maes Knoll
Maes Knoll is a hill fort which is located to the north of the Chew Valley, around 2 miles from the Stanton Drew Stone Circles. Also known as Maes tump or Maes Knoll tump, it covers 20 acres of land and reaches an elevation of around 45 feet.
Like many of the hill forts in Britain, it is believed Maes Knoll was built around 250BC. A Celtic tribe living in England, known as Dobuni, are responsible for building it, most likely as a form of defence against invasions.
The views from the top of Maes Knoll are far-reaching, with views over Bristol, Bath and the Cotswold Hills to the north and the east, as well as the Chew Valley and the Mendip Hills to the south.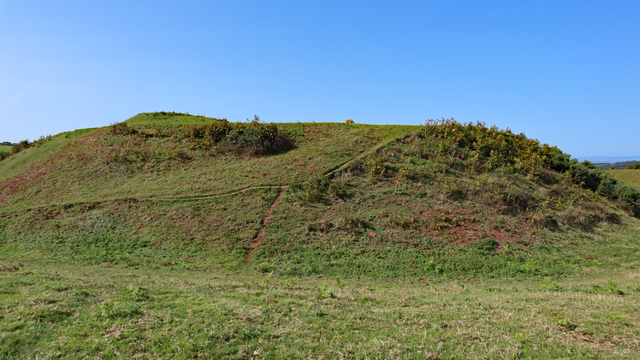 River Chew
The River Chew rises in Chewton Mendip and meanders its way through the towns and villages of north Somerset, before it meets the River Avon in the market town of Keynsham.
Flowing for 17 miles, it passes through Chew Valley Lake and the villages of Chew Magna and Chew Stoke, before continuing through Pensford, Publow, Woollard, Compton Dando and Chewton Keynsham.
The River Chew is popular with anglers and is rich with many species of coarse fish. Barbel, Perch, Chub, Roach, Rudd and many others frequent the nets of people fishing the various stretches of the river.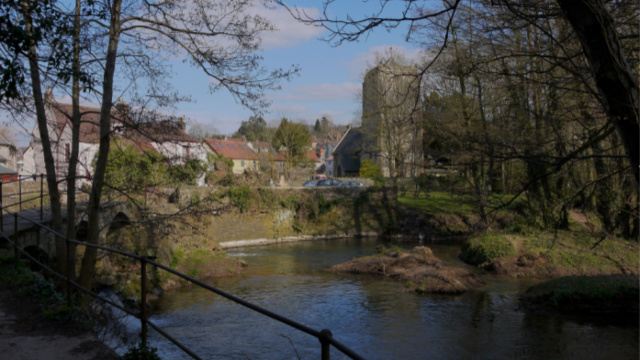 Directions To The Swan Inn From Blagdon Lake
Located just a 5 minute drive from Blagdon Lake, The Swan Inn is a 17th century Grade II-listed pub and inn, brimming with history and a cosy, welcoming vibe.
To reach The Swan Inn from Blagdon Car Park, you must head south-east towards Station Road, then turn right onto Station Road. Turn right onto High St (A368) and continue for approximately 4 miles, before turning left onto New Road (A38).
Continue for three-quarters of a mile and then turn left onto Rowberrow Lane. After half a mile, The Swan Inn will be on your left.