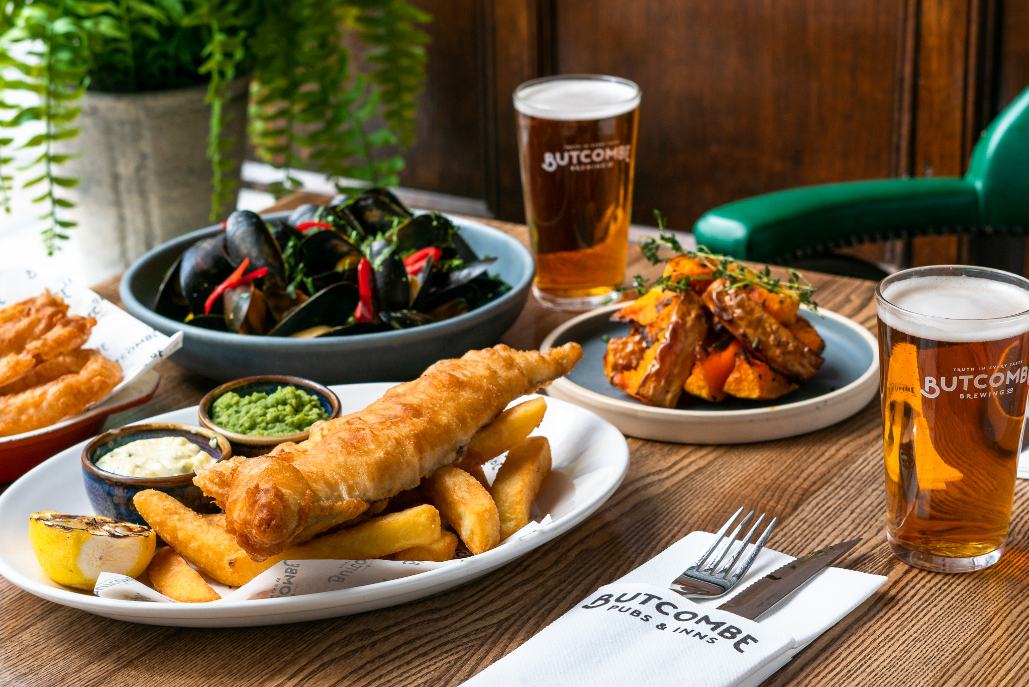 We take pride in our menus at The Swan, using only the finest locally sourced produce and ingredients to create delicious seasonal dishes and hearty pub classics.
Behind the bar you'll find an extensive selection of wine and cocktails and a cracking range of award-winning beer from our own Butcombe Brewery (located just a few miles away in Wrington). Beer also features throughout our menus and daily specials – like our Butcombe Gold beer-battered fish and chips – and the team are always on hand to recommend the perfect beer pairing with your food.
With several vegetarian and vegan options on our menus and gluten-free options available on request, we can cater for most dietary requirements. We also have a delicious children's menu.