The Charm Of Bournemouth: A Visitor's Guide
With miles of sandy beaches, more Blue Flag awards than any other resort in the United Kingdom and plenty of activities for all of the family, it is no surprise that Bournemouth is one of Britain's most popular tourist destinations.
England's Most Popular Seaside Resort, Just 50 Miles (55 Minutes) From The Bourne Valley Inn
If you're looking for the perfect base from which to explore this stunning part of the world, The Bourne Valley Inn is a cosy, welcoming pub that is near to many of the sights and landmarks that Bournemouth has to offer.
We have 9 stylish boutique bedrooms with super comfy beds and stunning bathrooms, as well as fresh, seasonal produce and delicious Butcombe beer on tap.
History Of Bournemouth
Although it is now one of the most popular coastal resorts in the United Kingdom, the town of Bournemouth as we know it was made up of uninhabited heathland just 200 years ago. Primarily used by cattle for grazing, the remote land was also frequented by smugglers who were able to bring illegal items from the continent without alerting the authorities.
When Lewis Tregonwell built Bournemouth's first dwellings in 1810, little did he know that, less than 100 years later, the population of the town would have increased to more than 60,000! Fast forward to today and Bournemouth boasts a population of more than 200,000 people and a thriving economy made up of tourism, hospitality and financial services.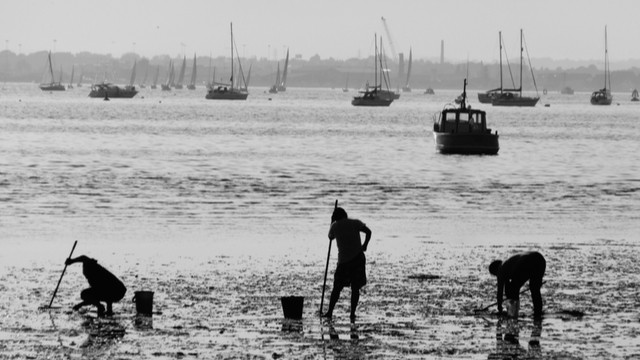 Bournemouth Beaches
Blessed with more than 7 miles of sandy beaches, Bournemouth is one the most popular destinations for visitors who want a day out by the seaside.
Many of the beaches in the area are regularly awarded the prestigious Blue Flag award from Keep Britain Tidy, so it is no wonder that people flock from all over the country to experience the cleanliness and water quality that Bournemouth has become famous for.
In total, there are 14 beaches that span the distance from Hengistbury Head to Studland Bay, with 9 of them boasting Blue Flag status.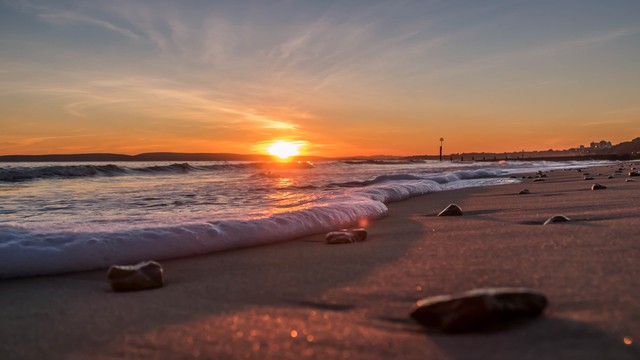 Bournemouth Pier
Bournemouth Pier was opened in the summer of 1880 by the Lord Mayor of London. Since then, this marvellous victorian pier has welcomed millions of visitors and been the subject of countless photographs.
There is a small fee to enter the pier during peak season, but it remains valid for 12 months from the time of purchase. As you walk onto the pier, you will be greeted by the sights of the Isle of Wight to your left and the looming hills of the Isle of Purbeck to your right.
As you would expect from a visit to a pier, there is an abundance of arcade games and attractions to enjoy, along with plenty of opportunities for refreshments such as ice cream, soft drinks, snacks and light meals.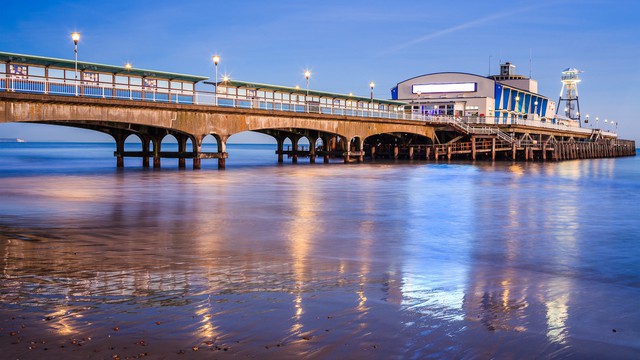 Bournemouth For Thrill-Seekers
For thrill-seekers who visit Bournemouth in search of an adrenaline rush, there are two main attractions in close proximity to each other.
First up is the Bournemouth Big Wheel, which stands at over 100 feet tall and offers panoramic views of Bournemouth, its beach and pier to those who are brave enough to climb aboard. The capsules ensure that riders are protected from the elements at all times, ensuring that the Big Wheel can remain operational, whatever the weather. Top tip: Sunset is a particularly popular time, so make sure you arrive in advance to avoid disappointment.
Although operated from Bournemouth Pier, we felt that RockReef's "PierZip" deserved its own mention. It was the first zip line in the world to travel from pier to shore, and with 2 zip lines adjacent to each other, daredevils can compete against one another in an effort to reach the beach in first place. The starting platform stands more than 80 feet above the waves, with riders travelling for 250 metres before coming to rest.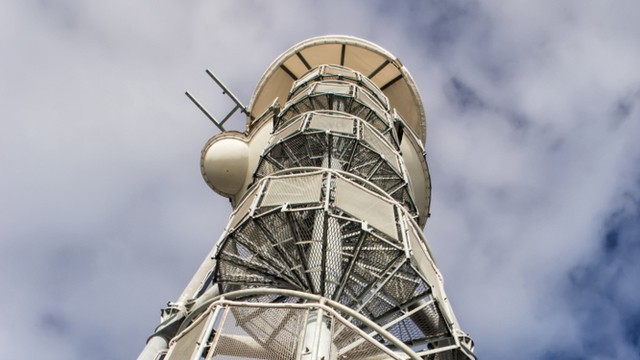 Sandbanks
Sandbanks is an exclusive peninsula that looks out over Poole bay. It is the most expensive coastal location in the United Kingdom, with average asking prices being in excess of £1,000,000.
Predominantly a residential area, the beach at Sandbanks has been awarded the Blue Flag award more than any other beach in the United Kingdom, making it popular with visitors and locals alike.
With lifeguards on duty during peak season (April-September), public toilets, showers and several food & drink outlets available, Sandbanks is a must-see when visiting Bournemouth.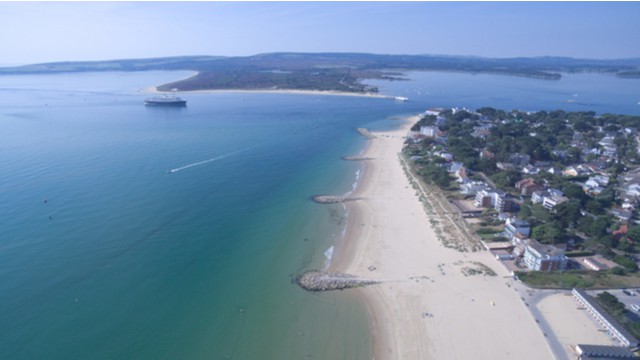 Bournemouth Oceanarium
Located near to the seafront and boasting more than 150 different species of fish is the family-friendly Bournemouth Oceanarium.
Alongside the look-a-likes of Nemo and Dory are many other water-based creatures. Among the favourites are the Humboldt penguins, who can be watched from the sides, or from the on-site cafe. The otters, crocodiles and turtles are also popular, but are overshadowed by the sharks which reside in the Great Barrier Reef tank!
Bournemouth Oceanarium also has a play area which is aimed at children under the age of 10, while the adults can spend some time relaxing in either of the two on-site cafes, or exploring the shop for some keepsakes.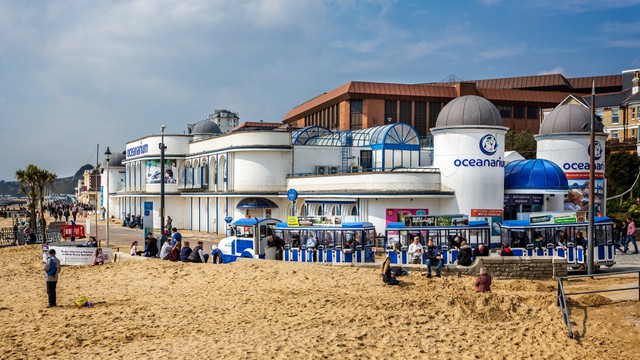 Russell-Cotes Museum
The Russell-Cotes Museum is located in a Grade II listed building that was previously known as East Cliff Hall.
What was originally a birthday present for his wife, Merton Russell-Cotes eventually donated East Cliff Hall and its entire contents to the town of Bournemouth on the understanding that it would be used as a museum. It was officially opened in 1919 and has displayed the wonderful collections of artefacts, souvenirs and art that were amassed by Mr & Mrs Russell-Cotes during their extensive international travel ever since.
With treasures from as far afield as Russia, China, Japan and India, visitors can explore the cultural wonders of that era before taking a breather in the well-stocked Museum Cafe.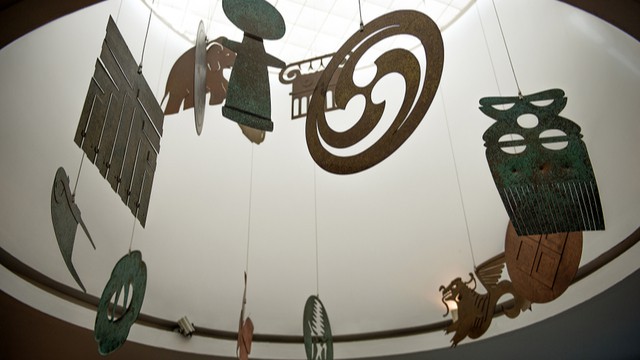 Bournemouth Gardens
There are around 500 acres of gardens in Bournemouth, with three of the most spectacular located in close proximity to the town centre.
Just 5 minutes walk from the beach are the wonderful floral displays of the Lower Gardens. These Grade II listed gardens are extremely popular with visitors (especially during the summer months), all vying for the perfect spot to relax and enjoy a picnic. With seasonal exhibitions, there is always something to keep people entertained throughout the year.
Continuing from the Lower Gardens are the Central Gardens. Developed in the 1870s, these gardens maintain Bournemouth's wonderful display of different flower types, as well as offering a children's play area, tennis courts and war memorial that celebrates the local heroes.
The final of these three magnificent gardens are the Upper Gardens. The focal point here are the three separate garden sections, each displaying species of plants from different continents. With European, Asian and North American segments, visitors can really see the difference as they pass through each area. As mesmerising as the plants are, don't forget to take some time to admire the trees – some of which are in excess of 100 years old!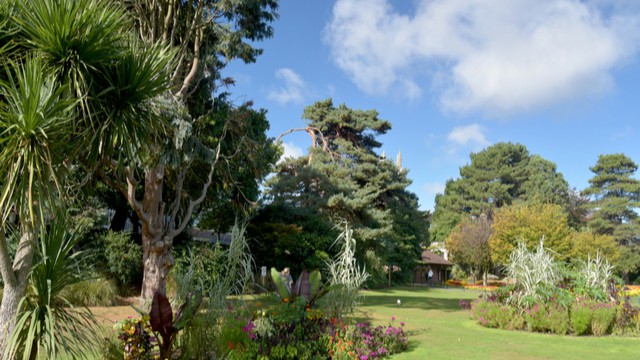 Directions To The Bourne Valley Inn From Bournemouth
The Bourne Valley Inn is a traditional British pub with a large garden, cosy bedrooms in a contemporary cottage style, and a very warm welcome.
To reach The Bourne Valley Inn from the NCP Car Park on Terrace Road in Bournemouth, you must head west on Terrace Road towards Commercial Road, then continue onto Poole Hill. Continue onto Poole Road and then, at St Michaels Roundabout, take the 3rd exit onto Cambridge Road (B3066).
At Bournemouth West Roundabout, take the 2nd exit onto Wessex Way (A338) and then, at the roundabout, take the 1st exit and stay on Wessex Way (A338) for 9 miles.
At Ashley Heath Roundabout, take the 3rd exit onto the A31/B3081 slip road to Ringwood/Salisbury/A338/Southampton/M27/Verwood/Matchams, then keep right, follow signs for Ringwood/A31/Salisbury/A338/Southampton/M27 and merge onto Ringwood Rd/A31 and continue to follow A31 for 11 miles.
Keep right to continue on M27 for approximately 9 miles, follow signs for London/Southampton/Winchester then, at junction 4, use the left 2 lanes to merge onto M3 towards The Midlands/London/Winchester. Continue for 10 miles.
At junction 9, use the left 2 lanes to exit towards The Midlands/Newbury/A34 and then, at the roundabout, take the 2nd exit onto Winchester By-Pass/A34. Keep left to continue on A34
for 10 miles and then take the exit towards Overton/B3400/Whitchurch/Tufton.
Keep right to continue on Winchester Street and then, at the roundabout, take the 2nd exit onto Bell Street and continue onto Bloswood Lane. Merge onto Harroway, continue for 1 mile and then turn right onto B3048 and The Bourne Valley Inn will be on your left.