BUTCOMBE FESTIVAL OF LAUGHS; THE TALL TALES TOUR – MAY 19th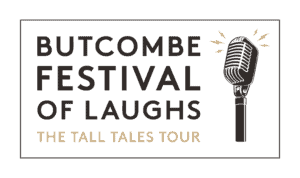 Join us for an evening of laugh out loud comedy with three of the country's wittiest comedians.
Friday 19th May – 8pm.
Hosted by Jarred Christmas and featuring the comedic titans Jenny Collier and Andrew Bird.
Tickets: £15 – click below to book
popupcomedy.org/events/butcombe-festival-of-laughs-bourne-valley-inn-andover
Want to grab dinner before the show? Book your table by heading to our home page.